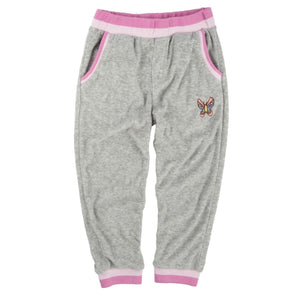 Ziggy jogger never lets you down with its cuteness & comfort. This Iggy pullover is a truly perfect fall piece. Liven up your wardrobe with the cheerful Dreamer collection! Gray and pink unite, with playful patches adorning the design for an extra dose of cheer. Whether you opt for a full ensemble or style it with your own pieces, you're sure to bring joy to your look!

Care Instructions:

80% Cotton, 20% Polyester

Wash with like colors, tumble dry, wear with love, repeat.
Style: 5184H_DREAMER