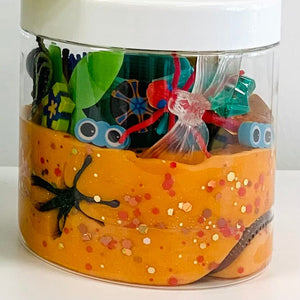 large 16 oz jar filled with magical sensory dough, themed toys and trinkets. dough is non-toxic and contains flour (gluten) and kitchen ingredients.
Sand is non-toxic and free of the following allergens: latex, dairy, casein, egg, gluten, peanut, tree nut and soy.
Colored sensory sand has a unique texture that molds easily and holds its shape while providing a super-satisfying sensory experience. A great addition to your sensory station.
Item: 10281