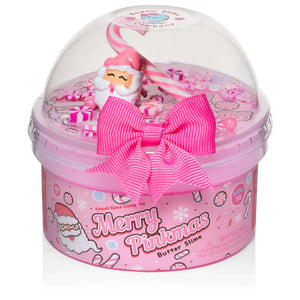 Ho-ho-hold onto your Santa hats: Our Merry Pinkmas Butter Slime is the perfect way to get into the holiday spirit! This pink, jolly slime offers a sweet holiday candy scent and buttery texture that's perfect for poking, squishing and stretching! Complete with coordinating pink Santa, swirl candy charms and candy cane charms, it's an ooey-gooey present that will guarantee a very Merry Pinkmas!

Style: MERPINBUT_9304
Ideal for children 6 years and older

Please keep slime away from children 3 and under

Adult supervision suggested for children ages 4-6.