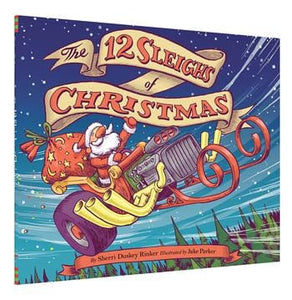 A Parents gift guide pick for 2017!

Which elf will build the coolest sleigh for the Christmas ride? SANTA will decide!

When the elves discover that Santa's sleigh is in a terrible state, they let their imaginations go wild—and soon there are sleighs of every kind, inspired by big rigs, motorcycles, zeppelins, and much more!

The #1 New York Times bestselling author of Goodnight, Goodnight, Construction Site and the celebrated illustrator of Michael Chabon's The Astonishing Secret of Awesome Man team up for spirited vehicular silliness and classic Christmas cheer in this turbo-charged read-aloud destined to become a holiday classic.